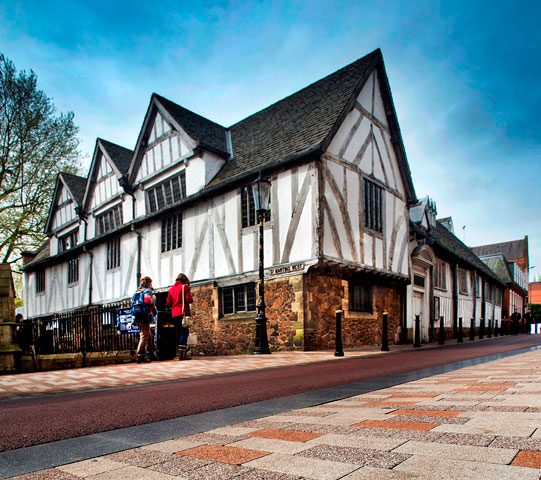 Romans! Kings! Football! Hosiery! Just a few of the mind-blowing subjects explored in this epic new show from Dead Leicester.
Set amongst the stunning splendour of the Guildhall, our two daring storytellers drag you giggling and screaming on a roller-coaster ride through two thousand years of Leicester's history. Packed full of live music, eerie sounds, extraordinary hats and preposterous facial hair!
Prepare yourselves for some high fat, low carb, broadband speed light entertainment!
Dates & Times
Friday 23rd August 2019, 6.00pm & 8.00pm
Saturday 24th August 2019, 7.00pm & 9.00pm
Venue
Cost of ticket
Adult: £10.00
Concessions: £8.00
To Book:
Purchases via paypal, also available at the Guildhall – 11-15 Guildhall Lane, Leicester LE1 5FQ
Please bring your PayPal receipt to the show as proof of payment.
If you are unable to pay with PayPal please email alan@deadleicester.co.uk to indicate your preferred show date and time, and we will send your booking confirmation.
Dead Leicester is available for private bookings etc. Please contact alan@deadleicester.co.uk for further information.
Stuck for gift ideas? We have a range to suit all pockets.