Dare you take a night-time walk into the dark depths of Old Leicester?
As the fading light of a summer's eve slips into the realms of shadows, discover the macabre secrets lurking in the unforgotten corners of ancient Leicester.
Join our superb storytellers as they guide you through medieval streets; hear true stories and legends of foul beasts and dastardly deeds, of lost souls, unearthly maidens and fallen kings...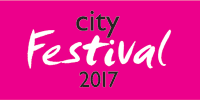 The Dead Leicester Chronicles
Romans! Kings! Football! Hosiery! Just a few of the mind-blowing subjects explored in this epic new show from Dead Leicester.
Set amongst the stunning splendour of the Guildhall, our two daring storytellers drag you giggling and screaming on a roller-coaster ride through two thousand years of Leicester's history. Packed full of live music, eerie sounds, extraordinary hats and preposterous facial hair!
Prepare yourselves for some high fat, low carb, broadband speed light entertainment!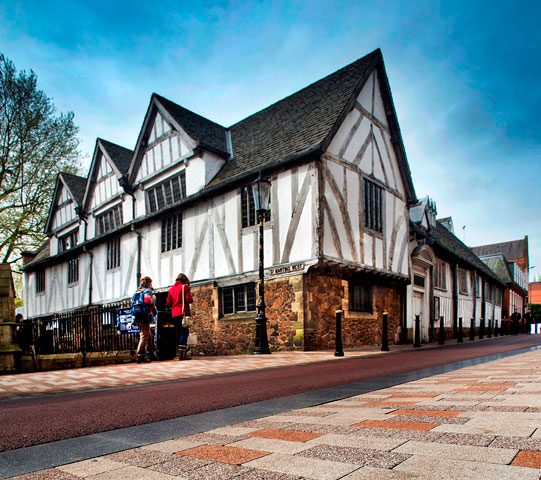 Dates
Friday 18th & Saturday 19th August 2017
Time & Venue
Cost of ticket
Adult: £10.00
Concessions: £7.00
To book please call +44 (0)116 253 2569 or purchase directly from the Guildhall.
Dead Leicester @ the City Festival
Following their sell-out Comedy Festival performances, Dead Leicester returns with a show that will create more nightmares than a cheese sandwich before bedtime!
Dates
Friday 25th, Saturday 26th, Sunday 27th & Monday 28th August 2017
Time & Location
Cost of ticket
Adult: £10.00
Concessions: £7.00
Buy now with PayPal
Please bring your PayPal receipt on your ghost tour as proof of payment.
If you are unable to pay with PayPal please email alan@deadleicester.co.uk to indicate your preferred tour date and we will send your booking confirmation.
Dead Leicester is available for private bookings etc. Please contact alan@deadleicester.co.uk for further information.