The Dead Leicester Chronicles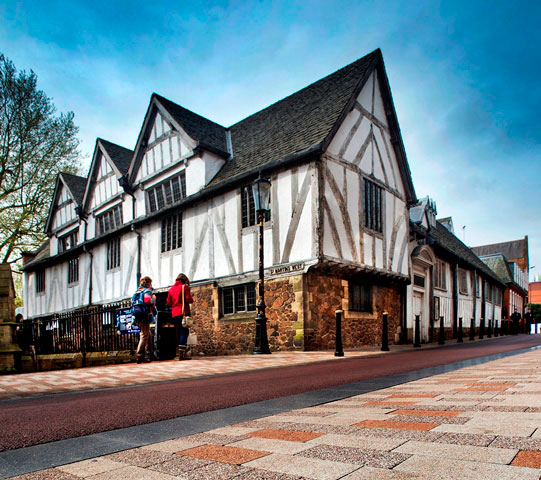 Romans! Kings! Football! Hosiery! Just a few of the mind-blowing subjects explored in this epic new show from Dead Leicester.
Set amongst the stunning splendour of the Guildhall, our two daring storytellers drag you giggling and screaming on a roller-coaster ride through two thousand years of Leicester's history. Packed full of live music, eerie sounds, extraordinary hats and preposterous facial hair!
Prepare yourselves for some high fat, low carb, broadband speed light entertainment!
Dead Leicester will return!
Dead Leicester will return in 2023. Watch this space!
Dead Leicester is available for private bookings etc. Please contact alan@deadleicester.co.uk for further information.
Stuck for gift ideas? We have a range to suit all pockets.